What first sparked your interest in programming/tech?
Since I was young. I liked computers very much and basically everything that had to do with technology. I knew quite early that I would certainly do a technical education, that's why I studied Systems Engineering.
After graduating, I started working in "Networking". I worked with Structured Cabling Systems and the installation of fiber optic cables.
I moved to The Netherlands from Venezuela (Where I am from) and for a long period of time I didn't work. After a while, I wanted to do something again. I knew it would be very difficult to find a job in The Netherlands as professional in my field. I remembered how much I liked programming back in the University, so in programming, I saw a chance to find a job or start working as a freelancer.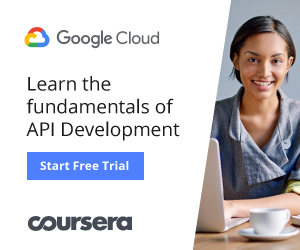 I started to teach myself programming: day in and day out, doing online courses, watching youtube tutorials, practicing and doing! It was important that I found it super fun and luckily I got it quickly under control.
What is your specialty?
I am a Freelance Full-Stack Web Developer and Web Designer, but big part of my work is Front-End development. Most of my projects are on Wordpress and Shopify. I develop custom websites and do theme customisation too. Basically I code in PHP, Liquid, Javascript, HTML, CSS and Mysql.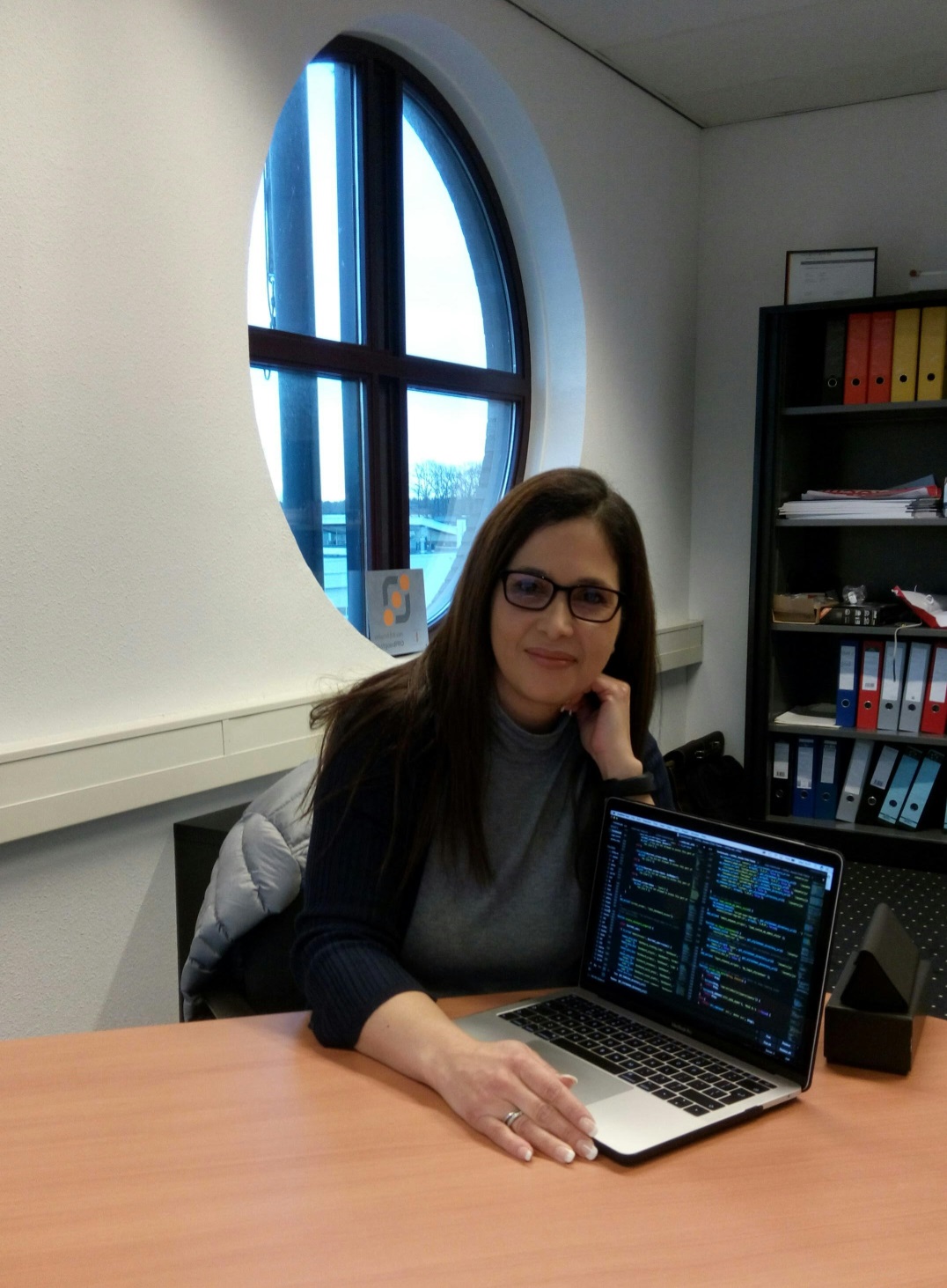 What was your first application?
When I was learning, I did a Wordpress website for a family. But my first website development was a Real Estate website in Joomla. I did the design, back-end and front-end. It was a nice learning experience. From that moment on I had no doubts, I wanted to make web development and web design my profession.
Out of all of your projects, which are you the most proud of? Why?
To be honest, I am very proud of all my projects. I have done a couple nice projects in Shopify for LA clients. They are really satisfied and give me new projects or recommend me to a new clients. It's rewarding to have happy customer, that appreciate your work and that make me proud.
What are your professional goals?
I want to learn so many languages, unfortunately I don't have the time. But App development is something that I would love to learn. Right now I am just a freelancer. But I would like to grow as a company with a developer team.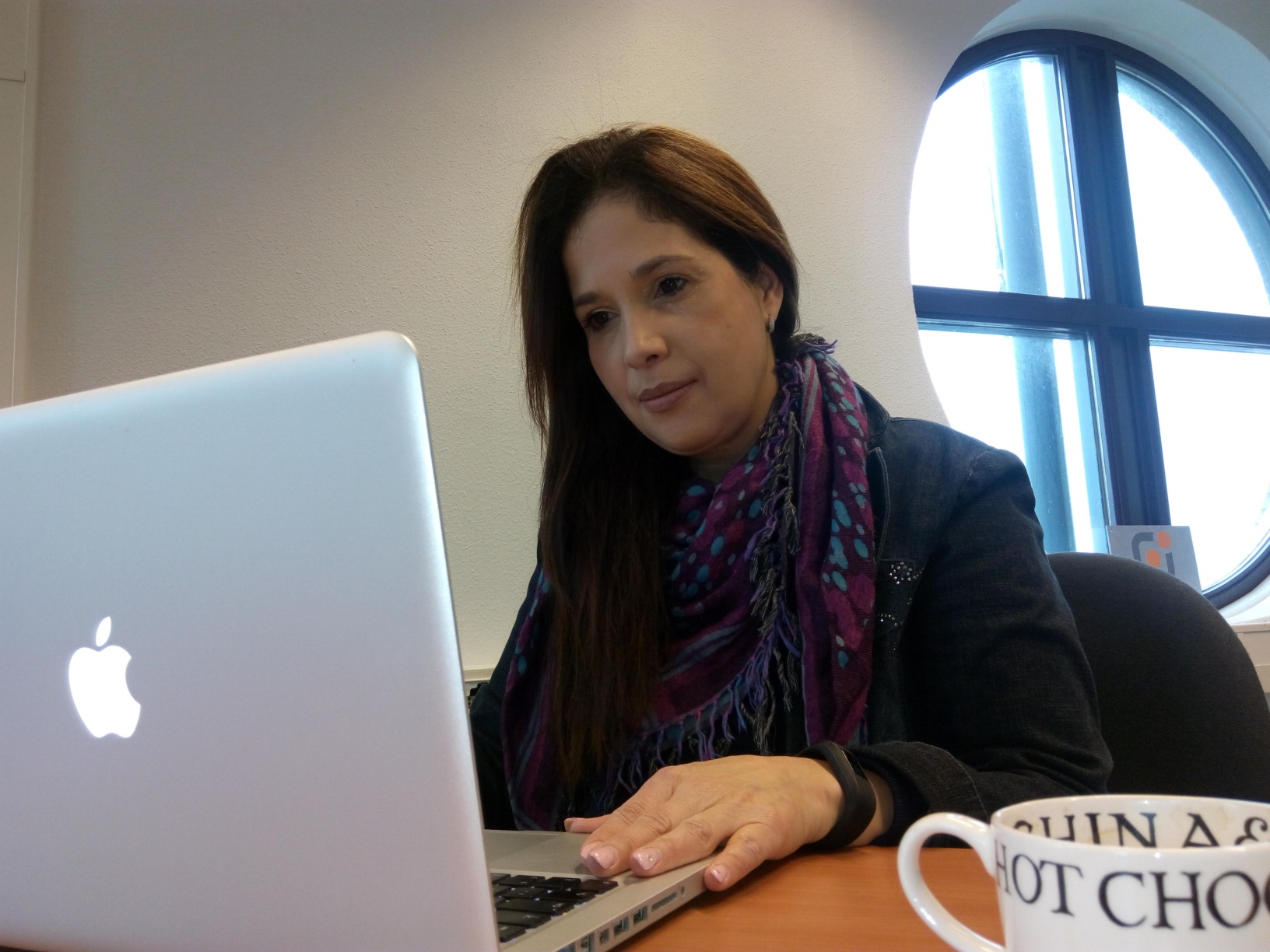 What challenges have you faced, as a woman in tech?
I have more female customers than men, so I notice that women have less trouble to hire a female programmer. Sometime dealing with men customers, I get the feeling that they are questioning my skills as Web Developer because I am a woman. It seems like being a woman, you need to work harder to prove that you are capable and that is something that need to change.
What advice can you give to women and men that are looking to get into the field?
People must realize that there are very nice professions in technology. The stereotypical image of ugly nerds or only men in tech should just be over. If you want to become a developer, first look around you. There are so many online courses to get around. Just try and do it! You do not have to go to university or have a mathematics background to become a good and successful Web Developer. You must have the discipline to continue. It is just a matter of practicing and not giving up.