What first sparked your interest in programming/tech?
As a teen, I was interested in cyberpunk stuff and making spoof sites on Geocities. I made one spoof site in 9th grade where my classmates were portrayed as misbehaving delinquents and I would update the site with fake news.
I would copy pictures from around the Internet and use them in the articles. It was like a teen blog meets the Onion before there were blogs. I don't know if you could use CSS back then, but you could definitely use HTML.
I would print out the updates and pass them out at school. One day my dad saw my printouts and almost had a heart attack... I chilled out on the Geocities for a while.
A few years ago I was feeling uninspired: I had gotten out the military and didn't have much direction. Reading the New York Times, I saw an article that linked to a free, self-paced Python class.
I gave up on that the first lesson, but something told me it was the future, this development/programming thing. . . It had to be. So I kept going, kept pushing myself to learn EVERYTHING I could about programming.
At the first open-source conference I went to, I hardly could tell you what a variable was. But I just kept learning and practicing, sometimes for 12 hours a day. By 2015, I knew I was probably going to be hooked for life.
What is your specialty?
Formally, I'm a full-stack web developer and use the best tools for the job, whether it's Wordpress (using the LAMP stack) or something more modern like MERN (MongoDB, Express, React, Node) or JAM (JavaScript, APIs, Markup). In reality, my specialty is solving problems in efficient ways!
What was your first application?
An Android calculator with psychedelic colors and some funny audio sounds. I'm easily amused.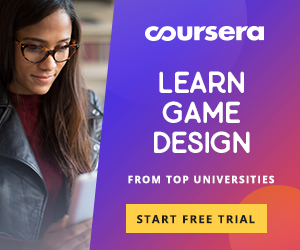 Out of all of your projects, which are you the most proud of? Why?
I'd have to say
The Dev Spotlight.
The stories are inspiring, and the Polaroid photo effect is super cool, along with a mock command line for 'super users.' I used Skeleton, a responsive CSS boilerplate to make the job easier.
What are your professional goals?
Make cool stuff that solves problems while making money doing it! Also, make the world my servant with Selenium Webdriver and Python.
What challenges have you faced, as a woman in tech?
I've been in male-dominated career fields all my life, so I understand the dynamic. Unfortunately, a lot of times the work environment can turn into a locker room, which can have a depressing effect on a person's morale and work output (among other things).
My YouTube channel also seems to attract a lot of people who think women should not be in the field. That doesn't discourage me, because I know exactly the type of person typing that. However, it does waste my time.
What advice can you give to women and men that are looking to get into the field?
If you want to be in this career field – do it! It's waiting for you to make it better.
The programming field is in desperate need of quality people. There are countless problems waiting to be solved by YOU. Also, have high standards with the training materials you select. There are thousands but most of them are not great. Read reviews and ask around, because a lot of times the best materials aren't advertised.