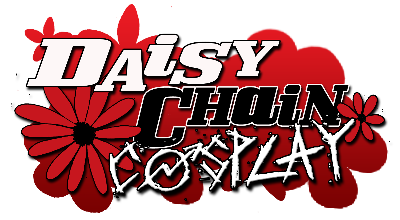 About Daisy Chain Cosplay: Twitch Linux Streamer
I stream computer programming, animation, video editing and more! Everything I use is free, open source, and works out-the-box on Linux.
My Background
I have a unique background that differentiates me from other content creators. My background includes computer science, education, digital marketing and cosplay. This diversity gives me a different perspective on Linux open-source software and programming education. Through my Twitch channel, DaisyChainCosplay, I combine my passions of entertainment, technology, and education to deliver funny and informative Linux streams.
My Goal
My goal is to create content that is entertaining, informative, and beginner-friendly.
My Brands
I have two brands: Coding Commanders and Daisy Chain Cosplay. The content on my Twitch is a combination of the two brands.
Coding Commanders
Coding Commanders provides free computer science education. My tutorials explain complex concepts in plain English using relatable examples. No previous mathematics or technical knowledge required!
Since Coding Commanders takes a computer science approach (not a coding approach), our coding cadets learn how and why stuff works. Being a good programmer means you can solve problems that other people can't and that makes you very valuable!
Daisy Chain Cosplay
At the end of the day, I am just a simple nerdy girl who loves to show love to her fandoms. Daisy Chain Cosplay allows me to express creative and feminity while celebrating my favorite comic books, video games, and TV shows.
Education
B.A. & M.S. - Florida Atlantic Univeristy
High School - Deerfield Beach High School
(Go Bucks!)
Middle School - Nova Middle
Elementry School - Nova Blanch Forman
Credits
Operating System:
Ubuntu 18.04.3 LTS, 64 bit, Gnome
Memory:
31.2 GiB
Processor:
Intel® Core™ i7-9750H CPU @ 2.60GHz × 12
Graphics:
GeForce RTX 2070/PCIe/SSE2
Disk:
2.4 TB
Web Cam:
Logitech BRIO
Mouse:
Logitech M325
Video Editing Software:
Shotcut
Image Editing:
Krita, PencilSheep
Animation:
Krita
Text Ediors:
Vim, Atom
Word Processing:
LibreOffice Writer
Gaming Platform:
DOSBox