Dragon Age: Origins
is a party-based RPG developed by
Bioware
and released by
Electronic Arts
in 2010. It is my personal all-time favorite game. Some say that it is the last true Bioware game, before the company got fully assimilated by Electronic Arts. The game has new DLCs and is now available as an Ultimate Edition, which includes all the new content! I'll write here about this Ultimate Edition, as provided by
GOG
.
Installing with Lutris
The game does not come with a native Linux client. So, to play it on Linux, we have to use
Wine
. I recommend using
Lutris
to make installation and playing of the game more comfortable.
Lutris provides an installer for the GOG version of the game, which you can either lookup on their
website
or directly in the Lutris client. The installer sets up Dragon Age: Origins and also automatically installs the necessary PhysX drivers.
The game starts with its Launcher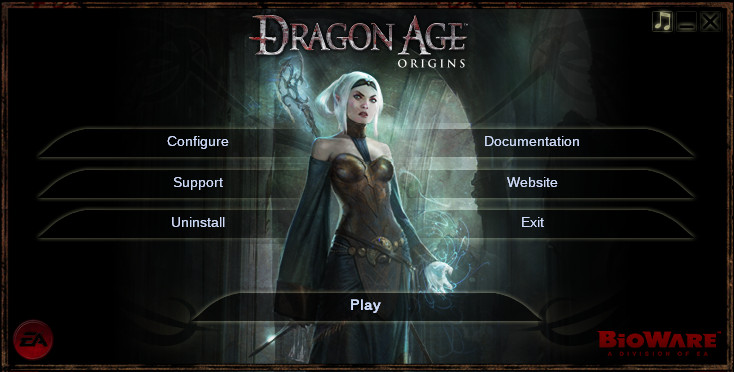 Before you start the actual game for the first time, you should click
"Configure"
, to set up the game properly. In the Configuration Utility, you select the
Video settings
. There you must activate
"Disable Multiple Renter Targets"
. This will prevent texture glitches.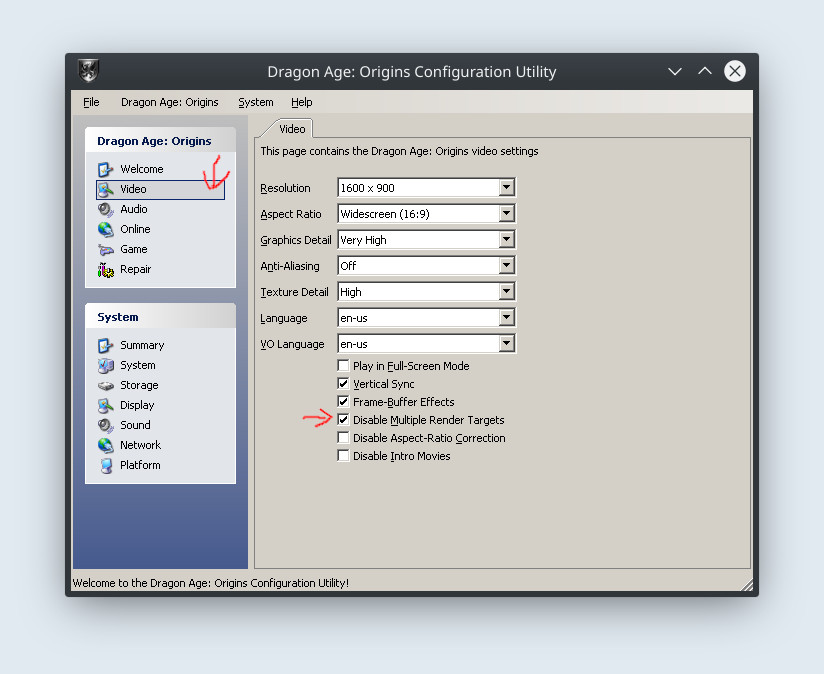 Full-Screen Mode
I recommend deactivating
"Play in Full-Screen Mode"
, since I've had the experience that after entering a new game location, sometimes the mouse-controlled camera gets overly sensitive and thus uncontrollable. That only seems to happen in full-screen mode.
Saving Settings
Before you close the Configuration Utility, select
"Save Settings"
from the
"Dragon Age: Origins"
menu, otherwise your setting will get lost. With
"File"
-
"Exit"
you close the Utility and return to the Launcher. There you click
"Play"
to start the actual client.
Have a lot of fun with Dragon Age: Origins - Ultimate Edition!
About the author - Hatnix

Hatnix
(aka The King of Linux Gaming) is a streamer, programmer, and long time Linux user. He is not just an expert Linux user, he is also a valuable educater in the community. If you are looking to game on Linux, but don't know where to start, try his Linux Gaming Workshop:
Want to speak to him live? Hatnix streams the best adventure, roleplay, and adventure games
LIVE on Twitch
. Not only does he play awesome games, he also provides you with Linux setup tips and tricks.
More Blogs